Who we are and what we do
USAHello
USAHello is our founding body.
Since 2011, the year of its establishment, USAHello has developed and managed an online platform and produced information and training resources for migrants, refugees and asylum seekers.
In 2019, 822,320 users benefited from USAHello's services available in over 10 different languages. USAHello is a member of the USA Refugee Council. It works in partnership with the public and private sector organizations and international organizations such as UNHCR.
USAHello's staff and board of directors support and inspire our work in Italy.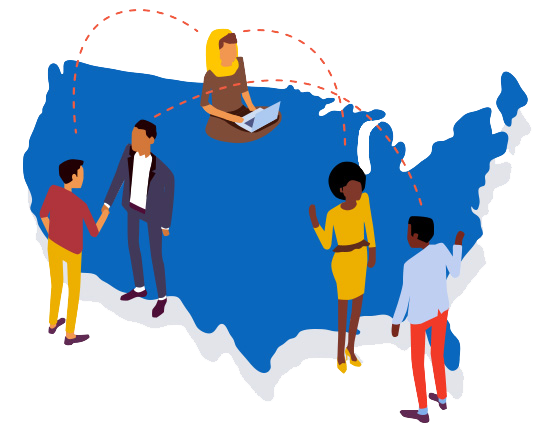 USAHello's Staff and Board of Directors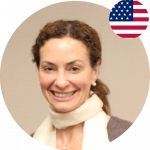 Miranda Kaiser is President of USAHello. Miranda graduated from the Yale Law School and is admitted to the New York and Montana bars. Miranda has held several legal positions, including having worked as deputy counsel for the Independent Inquiry Committee into the United Nations Oil-For-Food Program. She is President of the board of trustees of the Rockefeller Family Fund and has served on the following boards of directors: the Center for Investigative Reporting (1996-2002); the Women's Commission for Refugee Women and Children (2005-2010); the Rockefeller Family Fund (2001-2013); the Rockefeller Brothers Fund (2006-2014); and the American Farmland Trust (2000-2010; Board Chair 2010-2014).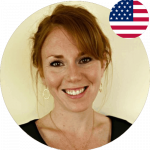 Sarah is a long-time advocate for thriving, diverse communities. As a nonprofit leader who has spent over a decade working with and on behalf of immigrant and refugee communities in the US, the mission of USAHello resonated with Sarah immediately. Prior to joining USAHello, Sarah worked in the refugee and immigrant integration field in various capacities from a case manager helping the mostly newly arrived refugees access basic needs, to a BIA Accredited immigration legal services provider to starting and directing a refugee resettlement program in Greensboro, NC for several years. In her most recent role in the sector, Sarah worked at the national level for CWS Immigration & Refugee Program leading a network of direct service programs along the East Coast.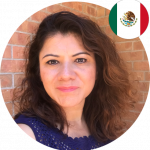 Adriana has dedicated her professional career to advance projects that defend and promote the rights of immigrant families in the United States. Her vision and commitment to immigrant communities is rooted in her own experience as a Mexican immigrant growing up in Texas. Adriana has extensive experience in community and union organizing, policy analysis, community engagement, and marketing. Her passion has led her to work with national organizations, a community health plan, and she co-founded a coalition of community-based organizations. Adriana holds a Bachelor's in Foreign Service from Georgetown University and is currently pursuing a Master's in Public Affairs.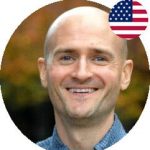 Collin Stevens is the Directory of Technology for USAHello. He is responsible for technological operations including infrastructure, maintenance, development, deployment, and hosting. He strives to ensure a reliable, user friendly experience for newcomers that helps them easily connect with the resources they need to start their new lives. Collin also focuses on technological strategic planning and the potential for expanding USAHello's services to countries around the globe. Collin loves to meditate, explore new cultures through travel, and find new ways to use technology to make people's lives easier. Collin has a bachelor's degree in international studies and Spanish and brings 20 years of database and software development experience to USAHello, including time spent working on non-profit web applications.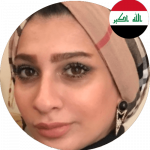 Marwah Alobaidi is originally from Iraq and came to the United States in 2015. Her goal is to help people adjust to their new lives here. She has experience in various industries including sales, marketing, Human Resource, teaching, and translating. She has worked in the nonprofit sector for six years. Marwah earned her Bachelor of Physics degree from the University of Baghdad in 2010. She believes in challenging traditional thinking, learning new things, and helping others.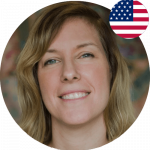 Elizabeth was grateful to transition into the nonprofit sector in 2017 after a successful career working in TV and print advertising for over a decade. She has prioritized volunteering as a community and political organizer for the past two decades, from coordinating healthy food initiatives in low income neighborhoods to creating fundraising toolkits and events. In her tenure with USAHello, she has built an expertise in digital marketing and as the Director of Outreach and Marketing will be broadening her focus to bring robust and versatile strategies to USAHello's outreach efforts.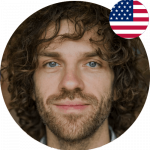 Kory Northrop is the Lead Developer for USAHello. He is responsible for building, maintaining, and envisioning USAHello's online platforms. Kory works to leverage emerging technologies and standards in the industry to increase the reach and impact of USAHello's services. Kory is passionate about community engagement, volunteerism, pushing the status quo, and moving around outside. Kory has a Masters in Environmental Studies.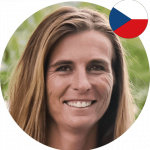 Katerina is originally from Prague, Czech Republic, where she obtained her Master's degree in finance and accounting from the University of Economics in Prague. Katerina is responsible for accounting and finance duties for USAHello. She brings with her several years of experience in corporate accounting as well as nonprofit experience with a resettlement agency in North Carolina.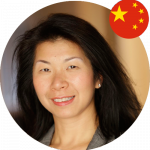 Jeanna is a certified financial planner and a licensed tax practitioner. She speaks three languages (English, Spanish and Chinese/Cantonese). She is a member of the Institute for Certified Financial Planners, a member of the National Alliance of Tax Preparer and a member of the Financial Planning Association. Jeanna earned her MBA in Finance and Accounting from NYU.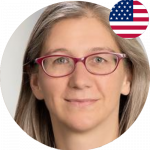 Janine Shissler is Counsel at Patterson Belknap's Tax-Exempt Organizations group where she advises publicly supported organizations and private foundations on all aspects of the formation and operation of exempt organizations.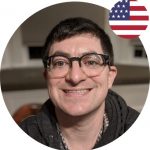 Jesse brings deep experience in technology marketing and partnerships and a passion for people and cultures around the world. He worked at Google for eleven years, with a small hospital chain, and with the US Census Bureau's Open Innovation Labs. He continues to work with Google and in international and cross-cultural marketing and product development. Jesse comes from Oakland, CA, and has a linguistics degree from the University of Chicago. He speaks English, Spanish and French. Beyond work, Jesse and his wife Laura run United Noshes, a series of 194 dinner parties, one per UN member, that has raised more than $46,000 for international development organizations.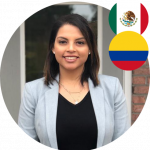 Pahola K. Burgos is the managing attorney at Burgos Law Firm in Archdale, North Carolina, which opened in 2018 with a focus on immigration and family law. Pahola's parents came to the USA seeking a better future for their family, but were scammed and lost all of their savings. Their experience influenced Pahola to advocate on behalf of families like her own. Pahola attended the University of North Carolina at Greensboro and Elon Law School. She worked for a refugee resettlement agency in the VISTA program and served in her university's Humanitarian Immigration Law Clinic. Pahola is active as a mentor and in many organizations, including the Innocence Project. Through her work, Pahola aims to bring hope and justice to those who stake their dreams in the United States.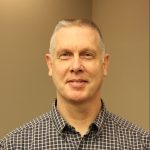 John is the owner of Mango Apple Translations and the former Director of the Immigration and Refugee State Program Director at Church World Service in Richmond, VA. John's interest in refugee-related issues began when he served as a Peace Corps Volunteer (PCV) along the Thai-Burma border. John holds a Ph.D. in Public Policy and Administration (Virginia Commonwealth University), an M.S. in Biophysics (U. of Rochester), and a B.S. in Microbiology (Pennsylvania State U.). He has served as Executive Director and in other staff and board leadership roles for Richmond-area nonprofits for over 25 years and currently also serves on the board of Friends of Thailand.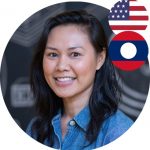 Soumary is the Equity & Conflict Resolution Specialist for Multnomah County, Oregon. Prior to this position she served as director of programs at Partners in Diversity – a nonprofit organization supporting employers in the Pacific Northwest to eliminate institutional and systemic barriers so that people of color can thrive. Prior to this, she's enjoyed a long career working in the intersections of public education and racial justice as a public administrator, policy advocate, grant maker and nonprofit HR leader. She earned a BBA and MPA from the University of Wisconsin-Madison. Soumary is a proud child of refugee parents from Laos.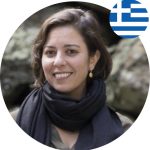 Ariadne Papagatios is the co-founder of Localized. Prior to this, she was the Peace and Conflict Building program director at the Rockefeller Brothers Fund. She has also worked with UNHCR and the Athens Olympics.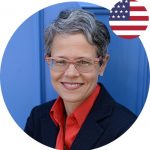 Sarah is a strategic planning and business professional who has led large projects and teams at John Deere (2001-2015) and at her current employer, Abbott Laboratories. Prior to these corporate roles, Sarah worked for an African NGO as well as for USAID in Washington DC. Sarah has lived and worked overseas in Senegal and Brazil. She holds a BA from the University of North Carolina and an MBA from Yale University.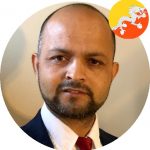 Bhuwan Gautam, a former refugee from Bhutan who resettled to the US in 2008, is a co-founder of Sanitation, Health and Nutrition Study Center, Nepal. He received his MPA in non-profit management from Westfield State University in 2017. He launched Bhutanese Society of Western Massachusetts, a non-profit that aids the social, cultural, educational, and health needs of the resettled Bhutanese refugees in Western Massachusetts. He also serves as a co-investigator and steering committee member for the Research Program on Children and Adversity at Boston College School of Social Work and also a researcher with Project Bhalakushari, a study on the well-being of aging Bhutanese refugees in the US and Canada funded by National Institute of Aging of the National Institutes of Health under award number P30AG024409, and a grant from the McGill University Health Center. Mr. Gautam has been nominated for the "40 Under 40" leadership award by BusinessWest. Bhuwan is a strong advocate for refugees and immigrants who served as ambassador to Define American. His Op-Ed articles and commentaries have appeared in a number of local and regional media. Bhuwan has co-authored number of research articles on Bhutanese mental health issues in the United States.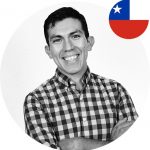 Cristian is an Architect at Jama Software where he has been a part of Jama's growth from early stage startup to growth stage company helping build software, scale engineering teams, and creating and driving technology strategy. Prior to Jama, Cristian worked at Banfield Pet Hospitals building software systems to support their finance, marketing and reporting teams. Cristian is proud to be an immigrant. When he was 6 years old his family came to the USA from Chile seeking a better life and opportunity. Cristian is passionate about improving access to resources for under-represented communities and is active locally in various groups and events focused on connecting and spotlighting the Latinx tech and startup community including LatinxTech PDX, Pitch Latino, and Startup Weekend Latino. Cristian earned a BS in Computer Science from Oregon State University where he also worked as the Publications Coordinator at the university's Centro Cultural Cesar Chavez, a hub to support and connect the Latinx student community.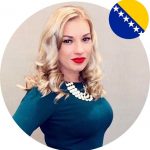 Nejra Sumic is a former Refugee, who was forced to flee from her home country of Bosnia and Herzegovina. After a long and dangerous journey, Nejra and her family were finally granted asylum as Refugees into the United States. They were able to overcome a great deal of adversity, including adapting to a new culture and building a new life. Being a former Refugee, not only instilled her sense of purpose, but also fueled her determination and passion. She received her Bachelor's in Psychology at Arizona State University and a Master's in Public Administration at Western International University. She is fluent in English, Spanish, Bosnian, and several other dialects. Mrs. Sumic has been a refugee advocate for many years, working at various human rights organizations. In her current role, she is the National Field Manager with the We Are All America Campaign, where she has helps organize refugee leaders across the country. She is most passionate in advocating for refugees because they are helping shape our nation's history of inclusion, bringing rich cultural diversity, and contributing to our communities.